Lawn Maintenance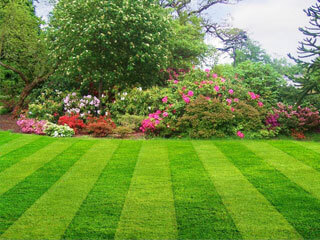 A beautiful lawn can make all the difference in the appearance of your home. The regular attention of our landscape team ensures a lush, healthy lawn for you and your family to enjoy.
Wheeler Maintenance is your most reliable lawn maintenance and landscaping company in Georgia. With years of experience in commercial and residential services in Georgia --- We can help create and maintain your dream lawn or garden!
The exterior appearance of the landscape surrounding our client's home or business is a reflection of our commitment to create and maintain an atmosphere of manicured elegance. We provide our clientele with superior service second to none.
We specialize in a broad range of lawn maintenance and landscaping services.
We believe that each property is unique! Clients are provided with a unique plan to fit their particular yard and their specific needs.
In order to give our clients a great value, we have learned from experience that it is important to have partnerships with local providers of landscaping materials. Over the years we have developed partnerships with local nurseries and suppliers for most of the plants and gardening materials we use, making them easy to obtain quickly, and keeping the cost to our clients down.
Whether you are seeking weekly lawn maintenance, or are just in need of a one-time spring cleanup to get your yard and garden ready for the summer... Wheeler Maintenance hopes to be your first choice for landscaping services in all areas of Georgia.
No Property is too big or too small! Call us today for your free lawn & landscape consultation!